The thoroughbreds listed have been started under saddle and are available for adoption. More information can be found on the individual thoroughbred's page and in the links provided. Feel free to contact us with any questions and to arrange a time to come visit.
***Our thoroughbreds are placed with a no racing/no auction/no breeding contract with right of first refusal!***
---
---
RIVAS RUN
Artie's Party Girl – 7 y/o TB mare – available for adoption $500
Elizabeth's Flair – 8 y/o Thoroughbred mare.  Alice is advanced beginner safe and currently is one of our lesson horses.   $500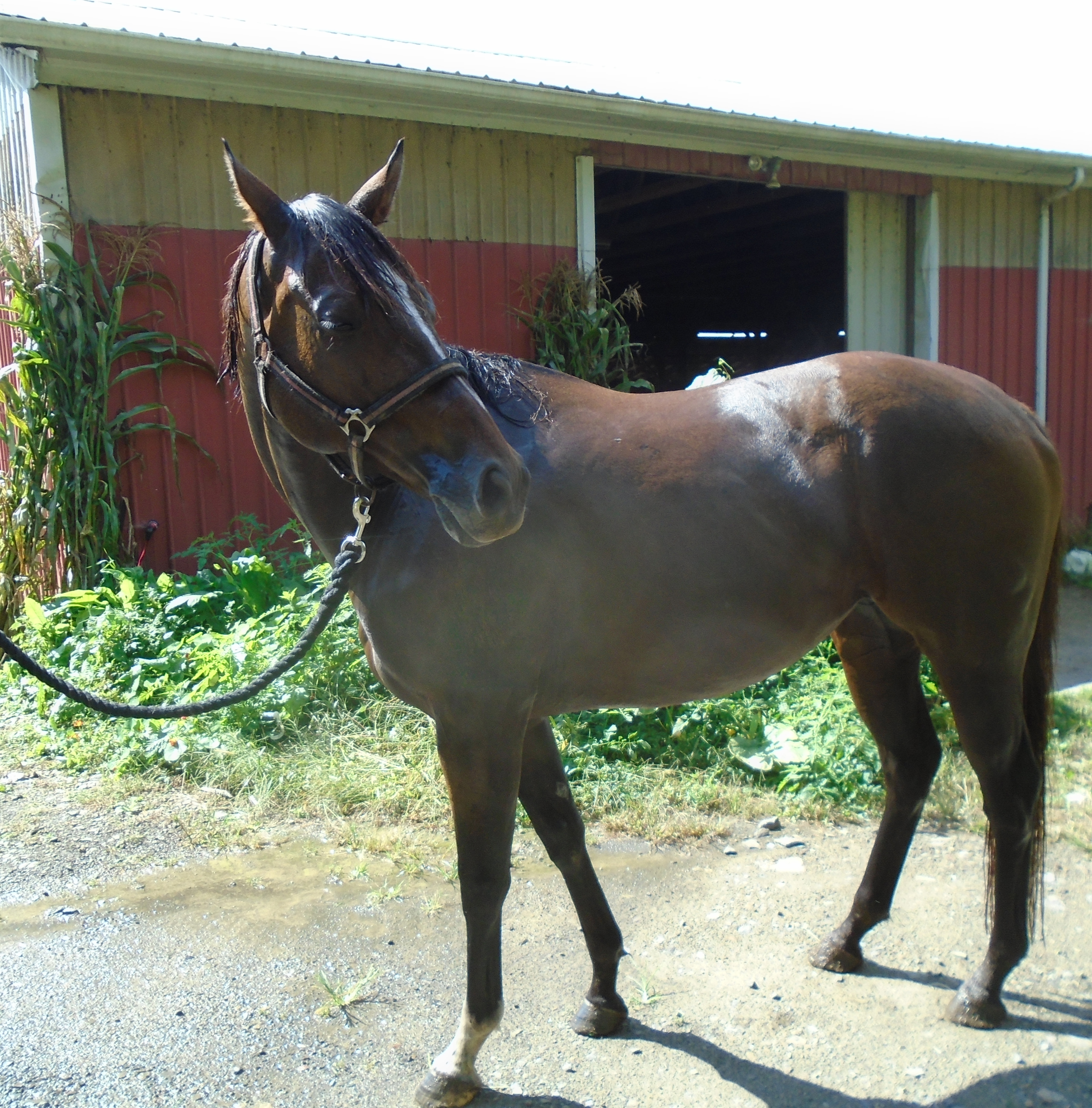 ADOPTION PENDING:  Bensational.  Ben is a 6 y/o gelding ready for adoption.  He has an old suspensory injury, that was properly rehabbed, and thus he is most suitable for pleasure/trail riding.  He loves attention and is very willing under saddle.   $500 suggested adoption fee.
Love You Dearly